Welcome to Scotts Hill Tennessee!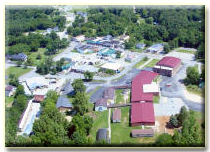 Scotts Hill is a small town with a friendly atmosphere located in the southern part of both Henderson and Decatur County, Tennessee. Our unique city sits midway on the county line and encompasses land inside both of the two counties. Our city has experienced tremendous growth over the past few years and we feel impart due to the family atmosphere and friendly residents in the community.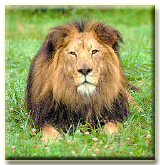 The recent addition of our "High School" has also improved life in our community. The new school located on Hwy 100 is a state of the art facility and should serve the citizens for many years to come.
Scotts Hill High School welcomes the opportunity to share their great success stories of their students and faculty. Through their web page, they hope to keep you well informed and provide another avenue for you to communicate with them. The mission at Scotts Hill High School is to challenge all students to be active learners and to strive for excellence as they prepare for a successful future.
Through out our site you will find lots of helpful information, a city directory, events information, history, aerial photo's of the area and so much more. These are but a few of the many ways in which we try to spread the word about our great city.
---
Justice For Holly
---
First Annual Scotts Hill Lemonade Stand
The first annual Scotts Hill Lemonade Stand was a huge success. A total of $695 was raised, all proceeds went to American Legion Post 243 Scotts Hill TN.
A big thank you to all the participating businesses and helpers:
City Hall
Lindsey Hopper
Tanley Hopper
Grady Hopper
Kynley Montgomery
Marilyn Kelley
Deb Pirtle
David Austin


Freds Pharmacy
Janey Allen
Greg Edgin
Pam Wyatt
Rhonda Scott
Deanna Martin
Debbie Adams
Carrie Daniels


Sassy Styles Boutique
Dana Dunavant
Nikki Scott


Farmers First Bank
Macy Kizer
Savanah Reeves
Gracie Shannon


Classic Styles and Tans
Tammy Maness
Kirby White
Linda Kirby
Nolan Smith
Brody Smith


S & C Farm Fresh Market
Brenda Sawyer
Jacquie Christlieb
Lillian Christlieb
Dawn Powers
Connie Hardin
Tom Sawyer


Scotts Hill Senior Center
Sheila Adams
All the helpers who baked the tasty treats.


JR Tech
Desi Neely
Nick Neely
JD Neely
Lexi Neely
Dakota Montgomery


Special thanks to Odds and Ends for donating the Red, White and Blue Bows for our decorations. Also to Mrs. Bobbie Gene Bregance for her monitary donation to help with the cost of all the Lemonade bought.
---
Local Map
Need help or still Have a question?
If you don't see what your looking for, or have a question, please feel free to send us a quick email or give us a phone call at 731-549-3175. The city administration office is always ready to help you with any questions concerning our community.