The Town of Scotts Hill will have traffic court on Thursday, June 18, 2020 at 6:00 PM at City Hall. If you have any questions, call 731-549-3175.


---
HELP WANTED
Town of Scotts Hill is now taking applications for a full-time water department employee (FIELD WORK ONLY.)
Candidate Qualifications:
Valid driver's license


High school diploma or GED


Proficient numerical skills


Must be able to pass drug test
The job will include, but not limited to, water plant operation, flushing of water lines, water meter reading, water meter installations, water line repair, mowing, weed eating.
Pay will depend on knowledge and experience.
The Town of Scotts Hill reserves the right to alter the position description as other duties may be assigned.
Applications may be picked up at Scotts Hill City Hall, and returned by February 7, 2020.
WE ARE NOT ACCEPTING ONLINE APPLICATIONS.
Kenny Parrish, Mayor
The Town of Scotts Hill is an equal opportunity employer.
---
Welcome to Scotts Hill Tennessee!!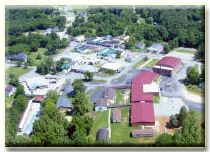 Scotts Hill is a small town with a friendly atmosphere located in the southern part of both Henderson and Decatur County, Tennessee. Our unique city sits midway on the county line and encompasses land inside both of the two counties. Our city has experienced tremendous growth over the past few years and we feel impart due to the family atmosphere and friendly residents in the community.
Throughout our site you will find lots of helpful information, a city directory, events information, history, aerial photo's of the area and so much more. These are but a few of the many ways in which we try to spread the word about our great city.
---
Local Map
View Larger Map
---
Need help or still Have a question?
If you don't see what your looking for, or have a question, please feel free to contact us here or give us a phone call at 731-549-3175. The city administration office is always ready to help you with any questions concerning our community.