The City of Scotts Hill is now able to take credit and debit card payments.

Announcements for October.

The Town of Scotts Hill is saddened by the death of one of our own. Mayor Jessie Powers passed away Saturday, October 26, 2109. Not only was he our Mayor, he was also our Police Chief for 40 years as well as a Retired Army Veteran. He loved Scotts Hill and always had the town's best interest first and foremost.

He will be greatly missed.

Reed's Funeral Home in Scotts Hill is in charge of arrangements.

Monthly Town meeting Scheduled for Monday, October 14 @ 6pm.

The 2nd Annual Halloween Bash that will take place Thursday, October 31st, 2019 from 6:00 to 8:00. Anyone that wants to participate in trunk or treat we will have a designated area behind city hall. Designated areas for individuals and business will be available. Anyone wanting to participate please contact Sharlene Roach at 731-614-7165. The Town of Scotts Hill invites everyone out for a Safe and Happy Halloween.


Welcome to Scotts Hill Tennessee!!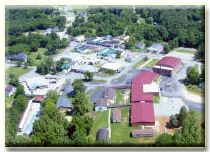 Scotts Hill is a small town with a friendly atmosphere located in the southern part of both Henderson and Decatur County, Tennessee. Our unique city sits midway on the county line and encompasses land inside both of the two counties. Our city has experienced tremendous growth over the past few years and we feel impart due to the family atmosphere and friendly residents in the community.
Throughout our site you will find lots of helpful information, a city directory, events information, history, aerial photo's of the area and so much more. These are but a few of the many ways in which we try to spread the word about our great city.
---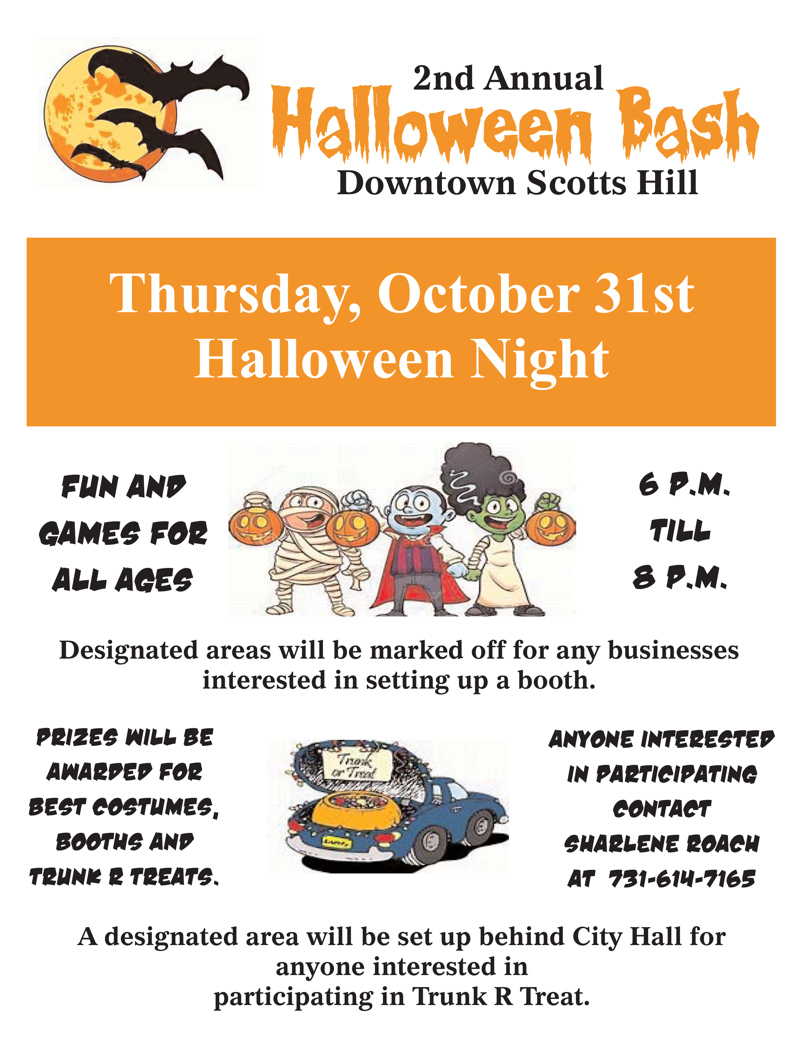 ---
Local Map
View Larger Map
---
Need help or still Have a question?
If you don't see what your looking for, or have a question, please feel free to contact us here or give us a phone call at 731-549-3175. The city administration office is always ready to help you with any questions concerning our community.